Fujitsu has been operating in Australia since 1936, and is now widely regarded as Australia's leading supplier of both commercial and residential air conditioning units. Fujitsu has a long history of innovation in consumer electronics, and Fujitsu air conditioners are eco-friendly, efficient and effective – that's why they are some of the best in Australia.
Voltair Airconditioning is a Fujitsu Authorised Partner and warranty repairer. That means that if you have any issues with your Fujitsu air conditioner, you will be able to experience Voltair's high level of customer service without the need to involve any third parties.
Why we choose to work with Fujitsu
Australia's Most Trusted Brand
Fujitsu has been voted by Australians as the Winner of Reader's Digest Most Trusted Brand in the Air Conditioning category for the past three consecutive years.
High Performance
Fujitsu's full inverter ensures a high level of performance with improved power management while consuming less energy. This makes it suitable for Canberra's harsh climate.
Quality and Reliable
Superior after-sales support, including in-house technical support and spare parts support.
Fujitsu's provides peace of mind with their 5-year parts and labour warranty, meaning that you don't have to worry.
Fujitsu High Wall Split System
Fujitsu high wall split systems have a sleek, modern design with great inbuilt power saving options to save you money and ensure your comfort all year round.
Energy Efficiency Functions:
Human Sensor
Human Sensor technology allows the system to detect whether someone is in the room. The air conditioner can be set to either auto saving or an auto off mode when someone leaves the room.
Economy Option
As simple as a press of a button, you can switch your air conditioner into economy mode, saving energy.
Sleep Timer
This functionality will gradually adjust the temperature of the air conditioner while you sleep, allowing you to have a comfortable sleep all night long.
Other benefits of the Fujitsu high wall split system include:
Quiet operation
Energy-saving inverter technology
Affordable and easy to operate
Individual temperature control: each individual room that is fitted with a split system air conditioner unit can be customised to the individual's temperature and airflow preference
Designed to blend in with décor
Operating range suitable for Canberra's cool winters and hot summers
Fujitsu Multihead System
A Fujitsu multi-head system allows for a variety of indoor air conditioning units to be connected to just one outdoor machine.
Benefits of a Fujitsu multi-head system include:
Great space-saving option for smaller homes and offices.
Wide range of indoor head unit options including:

High wall split systems
Cassette units
Floor and ceiling consoles
Bulkhead ducted systems

Each room can be individually controlled, helping to save on running costs by only heating and cooling rooms as required.
Energy setting operations to help reduce power costs.
Fujitsu Cassette System
If you are wanting something a little more discreet, then a Fujitsu cassette unit might be just what you are looking for.
With only a grille showing from the ceiling, it's is an extremely discreet option for your home or business.
Benefits of a Fujitsu cassette unit include:
Even temperature distribution and all round comfort can be achieved throughout the room, due to Fujitsu's Air fan design and technology, allowing air to be delivered in up to four directions.
Energy setting operations such as weekly timers to help reduce power costs
A great solution for homes or offices with little or no wall space to place a wall mounted system
Suitable for the harsh Canberra climate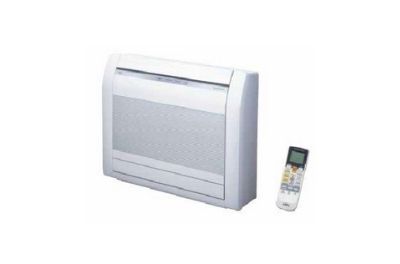 Fujitsu Ceiling-Floor Console
Fujitsu ceiling-floor console units can be installed either closer to the floor or under the ceiling and can also be mounted in a recessed or semi-recessed space and even directly under a window frame.
Benefits of a Fujitsu ceiling floor console include:
Compact design
Great space-saving option for smaller homes and offices with limited wall space or a lot of glass windows and doors
Each room can be individually controlled, helping to save on running costs by only heating and cooling rooms as required.
Energy setting operations to help reduce power costs.
Suitable for the harsh Canberra climate.
Fujitsu Ducted Air Conditioning
Fujitsu ducted reverse cycle air conditioning is the ultimate option to manage comfort throughout your entire home or office.
The Fujitsu ducted system's slim and compact design allows it to fit discreetly within your ceiling space or under the floor.
Some of the features of a Fujitsu ducted air conditioning system include:
Comfort throughout your entire home or office
Compact design
Optional add-on zoning options to save on running costs
Energy saving Inverter technology
Whisper quiet operation
Suitable for the harsh Canberra climate